2019 Avon Spring Tree Sale!
View ordering information in the document below, then begin your order by clicking here: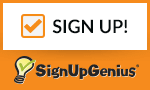 AVON, Ind. – Residents can help the environment and beautify their homes by participating in the Town of Avon's Annual Spring Tree Sale!
The 2019 Spring Tree Sale will run March 18 through April 29, 2019.
The trees can be used in yards or common areas, and specific species can be planted along the street between the curb and sidewalk. The Town of Avon will once again offer hole digging service and deliver trees free to in-town residents. Ordering information can be obtained below.
Avon has achieved Tree City USA status, awarded by the Indiana Department of Natural Resources Urban Forestry Division from 2007 to the present. The award is bestowed upon communities that dedicate resources to developing a tree-care program. Thanks to all our residents for helping make it happen!
For more information about the 2019 Spring Tree Sale, please call 317-272-0948.